Hiring Green House Cleaning Services

Green house cleaning services are becoming more popular with every passing year as the impact of human behavior on the environment is becoming more evident. Such companies do their best to work with biodegradable cleaning materials as well as adopting practices which minimize the impact of cleaning for the environment. 
A lot of these companies claim that they are working "green" and that they are friendly toward nature however that may not always be the case. In this article we aim to provide you with information on what you need to know to weed out those house cleaning services that are truly following the green ideal. A good business will take responsibility for their actions. We begin with the following questions:
 

Are you licensed, insured or bonded?

There is a good reason why you should ask this questions since a company not only has to be licensed, but it also has to provide the necessary insurance policies in case of damage during the cleaning process. This is something companies must have in order to operate this way regardless oif their practices. There is however another way to find out whether a company truly cares about the environment – you must find out whether they recycle their waste and if they are green certified. You can find more information on a company through the Better Business Bureau or similar websites.
    

Do you train your employees?

A fairly standard question for the industry but one that must be asked. Green cleaning is different from your typical cleaning service so the people doing it must be aware of what they are doing. The use of eco-friendly and biodegradable products is only part of what the business must be about. Sustainable cleaning practices must be implemented as well as the people working must know how to dispose of hazardous chemicals. It would be wise to ask them whether they are certified to handle such chemicals in case your home or facility may have such present there.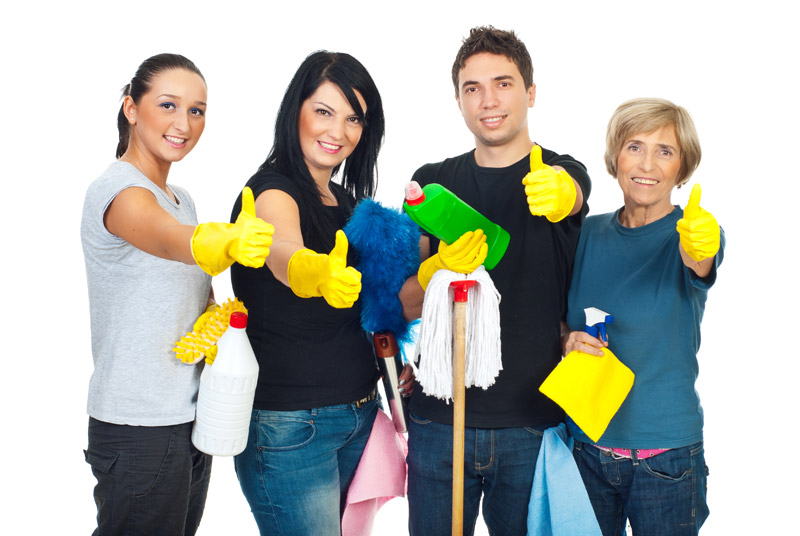 Asking them if their employees are fully vetted will also let you know how serious they are. Providing proper identification before they begin work will let you know the person cleaning your home or office is who they say they are. There are a lot of shady characters out there so its wise to stay on the safe side.
A lot of house cleaning services have their own equipment but in case of allergies you risk cross-contamination which can affect your home's environment. Said cross-contamination is a process in which airborne and other pathogens can be brought into you home after the cleaning of a different home. The safest practice may be for them to use whatever cleaning equipment is available in your home rather than bringing their own.
What about quality control?
This is an important question as sometimes the company supervisors will do surprise checks on their employees for example. A good company will consult you at first on what needs to be cleaned and how before they ever begin the cleaning process.
Back to Home Page from Green House Cleaning Services